Everycare Medway / Swale – Care Services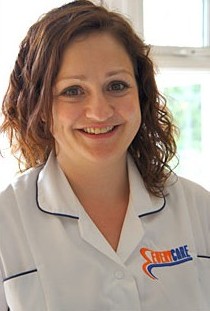 Everycare Medway Swale have built a reputation for providing care for
Caring for people with Traumatic brain injuries
From 2 hours a week to 24/7 care, our carers support people with Traumatic brain injuries and their families to live their lives to the full
Caring for people with a learning disability including autism
We provide a range of services for people with learning disabilities, supporting them to pursue their hobbies and interests and to live as independently and safely as possible. We work with youngsters from 7 years.(Richard/Judy to confirm0
Caring for people with a mental illness
We provide care and support to people living with mental illness, helping manage day to day tasks, support them when they find things challenging and providing the emotional support they need to live as independently, safely and maintain a healthy lifestyle.
Caring for people with a physical disability
Our carers work hard to provide the people we care for have the best quality of life and are as independent as possible. We provide services for people who have been disabled since birth and also those who have become physically disabled through an accident or illness.
Caring for people with their dementia
When a family member or friend is diagnosed with dementia often one of the hardest things to ascertain is when to bring in additional help and support. In our experience the more support you get as early in the journey as possible the better for everyone. Our carers can give family members respite as well as advice and access to support groups and resources that can ensure your loved one can be cared for at home for as long as possible.
Caring for people who have recently returned from hospital and are need in rehabilitation
Returning from hospital can be disorientating for all of us but for those who have been seriously ill or for the elderly It can be especially difficult. We can provide help, support and rehabilitation to help you regain your confidence, mobility and independence.
Caring for the elderly
One of the most rewarding parts of our day is helping the elderly to continue living independent lives. Our carers can support this by providing care, compassion and  companionship. We work with older people to provide the services they need help with and to encourage them to continue to do what they can.
Our promise to you is that we treat every person we work with respect, with dignity and patience.