Up to a quarter of the home care workers will be made to look for other jobs if Covid-19 vaccination becomes mandatory, a new survey reveals.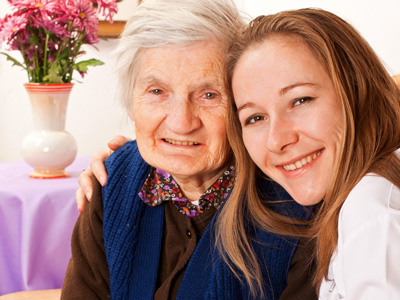 A six-week consultation was launched on 9 September to decide whether Covid and flu vaccinations should be made compulsory for home care workers and the NHS workforce, but according to the latest survey published by the Homecare Association, it reveals almost a quarter of home care providers thought they would lose over 25 per cent of their staff, "creating a risk" that home care will not be available for "tens of thousands of older and disabled people" who need support in their own home.
The survey also reported around a third of providers would expect to lose under 10 per cent of their workforce, while 40 per cent reported that they would lose between 10 and 24 per cent of their staff. Over 90 per cent thought it was certain or likely that recruitment will become harder if this comes into force and over 80 per cent thought they would need to dismiss staff as a result.
Dr Jane Townson, chief executive of the Homecare Association said: "While progress is being made where currently 83.2 per cent of home care workers have had the first dose of vaccine, and 73.7 per cent the second dose.
"We understand people who use services, and their families expect care workers to be vaccinated. Vaccination is also desirable to help protect the health and safety of care workers themselves.
"The Homecare Association strongly supports vaccination of the homecare workforce and we lobbied hard, right from the beginning, to ensure it was as easy as possible for home care workers to access vaccinations."
The the full story visit the homecare.co.uk website