Everycare Medway / Swale – About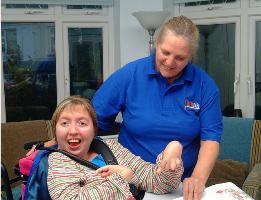 Everycare Medway Swale provides a range of care services in the Kent and Medway area, our aim is to support people so they safely live independently in their own homes, living life to the full.
As an organisation we respect our client's values, beliefs, dignity and privacy.
We support and develop our care workers, giving them opportunities to improve their skills and develop their careers.
We are confident that we consistently deliver the highest levels of care and support.
We will always deal with issues raised with us as swiftly as possible and encourage our clients and their families to contact us if you have any concerns, queries or questions.
We have experience in working with people who have;
Acquired brain injury

Learning disability/autism

Mental illness

Physical disability

Dementia

Recently returned home after a hospital stay and are in need of rehabilitation

Reached a time in their lives where they need support to help maintain a fulfilling and independent life.
We are proud of our reputation for delivering high quality care that is structured to support our clients in their own homes. Please note that as of December 2020 our shortest visit is 2 hours, this ensures that our team can provide our clients with the care and companionship that most require.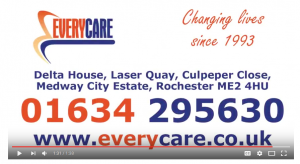 Our team
Our home care staff are trained to the highest level and are managed and supervised every 6 – 8 weeks to ensure care standards are being met.
Everycare (Medway/Swale) has been an Investor In People company since 2006 and rewarded Investor In People status in 2016.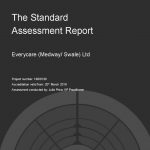 To view the Everycare Investors in People Assessment report for Everycare Medway Swale – Click on the Standard Assessment form on the left.
Everycare is an equal opportunity employer who actively promotes racial, gender and disability equality.
'They are a good company to work for. They supported me to support others with great training and high standards.'
'Evercare definitely care from the heart, staff go above and beyond to make a difference. High standard of care delivered and job satisfaction due to above.'