Everycare Nannies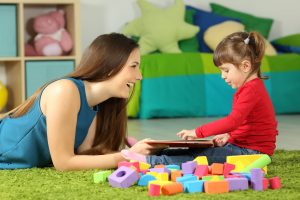 Everycare Nannies is a professional nanny and childcare agency introducing qualified and experienced nannies to families in Cardiff, Newport, Swansea, South Wales, Bristol, Gloucester and the M4 corridor. We have also recently opened an office in Oxford.
Everycare Nannies specialise in Nannies and Maternity Nurses. We employ all our own staff, after visiting your home. We recruit only for your situation. You will have your own specially sourced Nanny.
Everycare Nannies employs its own childcare staff and send them to you for anything from a single evening to full time support.
We thoroughly reference all candidates, using best practice and doing due diligence with safeguarding and verification.  We also personally meet all families who use our services and have face to face interviews with all candidates, this is a simple safeguarding measure for our Nannies but serves to start the excellent working relationship between you and us. We keep you informed throughout the process. Everycare Nannies expertly sources it's candidates using original exhaustive profiling techniques. This includes a standard CV and application form, but Nannies also fill out a detailed questionnaire designed to see 'inside' their nannying style. This is mirrored with our unique family profile, meaning the family and Nanny have the best fit possible.
We welcome all enquiries, all communication is complimentary. We do a free home visit. We then ask you to take your time to read and sign a Family Agreement. Once that is returned, we get started with finding, and ultimately, placing your Nanny. You do not pay anything until your Nanny starts.
Find out more by visiting the Everycare Nannies website.