Everycare Cardiff – Alzheimer's and Dementia Care Services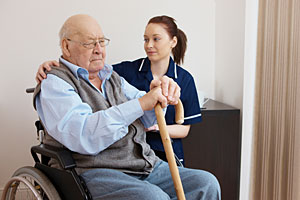 Everycare Cardiff provides home care services for individuals with alzheimer's and dementia.
The Office for National Statistics reports that there are in excess of 800,000 people living with dementia in the UK today. A third of the population over the age of 65 it is calculated will die with dementia. In addition it is calculated that there are over 15,000 individuals under 65 years of age with dementia in the UK.
Of course these individuals are not alone, as their family and loved ones are also affected by the stress and strain of caring for an individual with dementia.
If you are living in Cardiff and require assistance for a loved one with alzheimer's or dementia, Everycare Cardiff can provide care support tailor-made to suit your requirements.
Please contact us today for a FREE home care assessment and find out how Everycare Cardiff can support your dementia care support needs.