Everycare Cardiff – Healthcare Staffing Services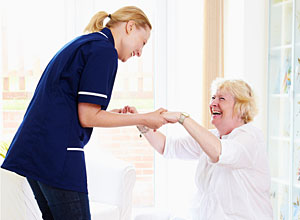 Home care and nursing services in Cardiff
We provide qualified nurses and health care assistants to nursing and residential homes as well as to the NHS and private hospitals and the community.
To ensure that the highest standards are maintained we seek regular feedback from both staff and clients. All staff members have an enhanced CRB check carried out on them which complies with all current legislation for the supply of staff in nursing and residential homes. We also provide a full profile for our personnel prior to placements.
To ensure that we provide only the highest quality of staff we employ strict recruitment criteria. All health care assistants must have a minimum of 6 months relevant experience to be able to join us.
We provide a comprehensive training programme to ensure that all appropriate standards are met and encourage all staff to participate in further training and personal development. All staff renew their CRB check on a three yearly basis.
Nursing Homes – How can we help?
From time to time all hospitals and nursing homes require additional staff. Whether it is a single shift at short notice or a block to cover a period of sickness or maternity leave we can help! We operate a 24 hour on call service to ensure that if you call us there will be someone there for you to speak to.
If you would like further information on any of our services or require a member of staff to call contact Debbie Lewis our nurse manager on 02920 455300, email debbie@everycare.co.uk or fill out our online contact form and we will get back to you at your convenience.