Everycare Cardiff – Palliative Care Services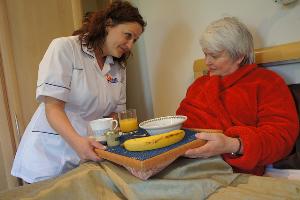 Everycare Cardiff provides a palliative care service in the home in the Cardiff, Penarth, Caerphilly, Pontypridd and surrounding areas of South Wales.
When an illness is life threatening support is often required for an individual and their family. The Everycare Cardiff palliative care service ensures that at this worrying time everyone receives the help and support they need ,provided for in the safe and secure privacy of their own home.
The Everycare Cardiff palliative care service ensures that your quality of life is maintained, treating you with care and respect and that the concerns of your relatives are also carefully considered.
Our carers are experienced in providing palliative care and Everycare Cardiff have an excellent reputation for the provision of palliative care in the Cardiff and South Wales area.
Whether you or a loved one have a long-term illness which may only last for a short period of time or which may continue for a much longer period then Everycare Cardiff can provide support and care suitable for your own requirements, either by 24 hour care or calling at your convenience when help is required.
To find out more about our palliative care services in Cardiff and the surrounding areas call us today for a FREE home assessment.