Everycare Cardiff – 24 Hour Live in Care Services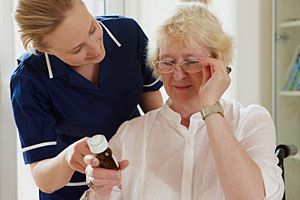 Everycare Cardiff provides a 24 hour live in care service across Cardiff, Caerphilly, Pontypridd, Barry, Penarth and the surrounding South Wales area.
The Everycare 24 hour live in care service provides an exceptional level of home care and as a result independence, by looking after individuals through the provision of  full time dedicated care, support & companionship.
The Everycare 24 live in care service gives family members peace of mind as well as respite from looking after a loved one on a full time basis.
Everycare  Cardiff was established in 1993 and has since this time  provided care workers to people across Cardiff enabling individuals to live in their own homes, with the care and support they need 24 hours a day.
Everycare Cardiff is registered with the Care and Social Services Inspectorate Wales and is a member of the United Kingdom Homecare Association (UKHCA).
Watch the video: Why Live-In Care Is The Preferred Choice