Everycare Mid Sussex – Companionship Services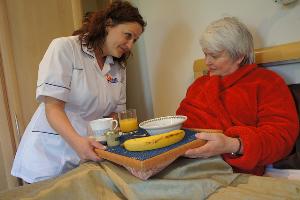 Companionship care services in Cuckfield, Hassocks, Burgess Hill, Haywards Heath and the surrounding areas
In many cases where companionship care is required for people living independently, it is the small, simple things that can make a huge difference to our customers and their ability to function in a way which will help their overall health, well-being and happiness.
The Everycare companionship service in Haywards Heath, Burgess Hill and the surrounding Mid Sussex area provides not just stress relief for immediate family members (in itself a considerable benefit) but also provides for a healthy interaction and perhaps light activity that are vital for service users in retaining cognitive abilities and physical health.
Our kind, thoughtful and experienced carers really enjoy working with their service users and are prepared to go the extra mile to ensure that the service provides maximum benefit. We often find that our customers are much more likely to accomplish tasks and participate in favourite activities when they simply have a companion with whom to enjoy them with.
Our Companionship services include:-
Companionship and conversation
Discussions on current and or historical events
Reminiscing about the past
Participation in crafts / hobbies
Stimulating mental awareness
Recording family history/events
Renting and playing DVD's/Videos
Maintaining family scrapbooks
Assisting with entertaining
Accompanying on holidays/cruises
Planning visits, outings and trips
Visiting neighbours and friends
Maintaining calendar and appointments
Looking after houseplants
Monitoring eating and diet:
Checking food "use by dates"
Recording and arranging recipes
Assisting  with personal Tasks
Aid with morning and wake up
Help with clothing selection
Assist with evening and bed time
Buying magazines, papers and books
Posting any bills or letters
Helping write letters/correspondence
Supervising home maintenance
Meet with callers /answer the door