Everycare Mid Sussex – Alzheimer's and Dementia Care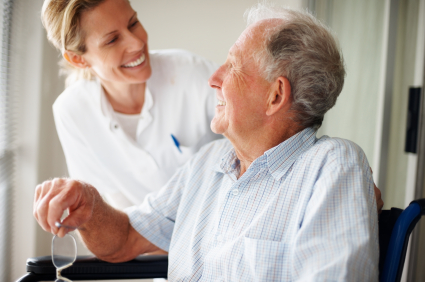 As the population ages and with increasing life expectancy, Alzheimer's and other forms of dementia are becoming more widespread amongst the population, and the consequent need for care is putting a huge burden on those immediate family members who are expected to cope.
There are many types of dementia, the most common being Alzheimer's (so-called after the German doctor who discovered it in 1906), with early signs such as becoming forgetful and confused, forgetting people's names or having difficulty with simple tasks like finding your way home. In its later stages, people are likely to find everyday tasks such as shopping or cooking difficult and social situations may present real challenges for individuals.
Around 750,000 people are believed to suffer from dementia here in the UK, with most of those diagnosed over the age of 65, however there are some people well under the age of 65 who have also been diagnosed. Because of the general fact that women tend to live longer than men the incidence of dementia is far higher in the female population than in men, some two-thirds of suffers are believed to be female.
However, having dementia doesn't necessarily mean that the person has to go into a care home or hospital, around 60% of people with dementia still manage to live in the community.  And this is where the services of a quality care provider like Everycare Mid Sussex can help. Our experienced team of carers can provide help and assistance on many different levels to support the family members who have to provide care for the patient with dementia. The Everycare team have a passion for providing the best possible support and guidance that will enable loved ones to remain safe at home, in familiar surroundings, with dignity and independence for as long as is possible.
Our care packages are individually tailored to suit each service user and can include any or all of the following:
Maintaining a secure and safe environment
Provide stimulating activities
Encourage social interaction
Manage challenging behaviours
Supervise daily activities
Please feel free to contact us here in the Burgess Hill office for an informal chat or if required we can provide a free home assessment and quote for dementia care.