Everycare Mid Sussex – 24 Hour Live in Care Service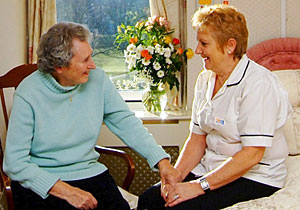 24 hour live in home care in Burgess Hill, Haywards Heath, Cuckfield, Hassocks, Horsham, East Grinstead and surrounding areas
With residential and nursing home costs rising, 24 hour live-in care is becoming an increasingly cost effective way of remaining in your own home.
Throughout Kent, Surrey and Sussex, Everycare provide high quality live in care services from their offices in Burgess Hill, Eastbourne, Guildford, Medway and Tunbridge Wells.
All staff are employed, trained and supervised by Everycare and live-in packages can be tailored to the individuals requirements.
We can provide a simple live in service where the client has someone on hand all the time to help with general duties around the home such as cleaning, meal preparation and shopping as well as providing company and security. Perhaps a trip to the shops or a day out may form part of the support you require.
However we can also help those requiring a more complex care package. For instance where the client may be housebound and in need of a more complicated or medical care package or, perhaps, where there is a need for more than one carer due to the nature of the help and assistance you require.
It also means that our Clients can stay at home in their own well-loved surroundings, maintain contact with friends and neighbours, maybe keep precious pets and continue to live a full and stimulating life with established routines unrestricted by timetables and guidelines from third parties.
For further information about our services please contact your local office(details on the left of the page) who will be happy to arrange a free no obligation assessment at a time convenient to you.
Watch the video: Why Live-In Care Is The Preferred Choice