Residential care homes Wirral – (an alternative)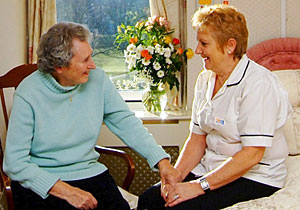 Residential care home alternatives in Heswall, Caldy, West Kirby, Hoylake, Moreton, New Brighton, Wallasey, Oxton, Prenton, Bebington, Bromborough and the surrounding areas.
The Everycare Wirral 24 hour live-in care services offers a real alternative to care in a residential or nursing home.
The vast majority of older people in the UK don't want to move into residential care with what can often be very regimented, away from familiar surroundings, friends, family and pets.
Live-in homecare with Everycare Wirral provides an affordable alternative to residential care with personal carers that live in their client's home, 24 hours a day. This allows people to stay in their own familiar surroundings with the very highest standards of personally tailored care. The Everycare Wirral 24 live in care service provides support such as
washing,
dressing,
preparing meals
help with medication
companionship
Many of Everycare's live in carers are specially trained to cope with particular conditions such as dementia, Parkinson's, stroke, MS or palliative care. Importantly they can help their clients enjoy some of the things in life they once did, for example inviting friends over for lunch or tea – or baking a cake perhaps.
An alternative to residential care homes in Wirral.
With no rigid rules or set timetables that would be experienced by those in residential care settings, each day can be planned around the clients needs, giving them a sense of independence and dignity and providing peace of mind for their family.
There is overwhelming evidence that this kind of considered one-to-one care produces a far better experience for the vast majority of people. Moving into the unsettling surroundings of a residential care or nursing home can be upsetting, especially for those with conditions such as dementia or depression. This can be especially true where people have to move away from friends, a partner or even give up a beloved pet.
How much better it would be if you can ask for your favourite meals when you want them, be taken out for a countryside potter on a sunny day or to the shops? Your friends or relatives can drop in anytime because you now have someone there 24/7.
An affordable alternative to a residential care home in Wirral.
Although full-time care can be seen to represent a significant financial outlay, live-in fees can prove to be an affordable alternative to residential or nursing homes, especially where the care is for a couple.
If you are looking for an alternative to a residential care home in Heswall, Caldy, West Kirby, Hoylake, Moreton, New Brighton, Wallasey, Oxton, Prenton, Bebington, Bromborough and the surrounding areas then call us today to find out how the Everycare Wirral 24 hour live in care service can benefit you.  Call us today on 0151 648 9437