Everycare Wirral – About Us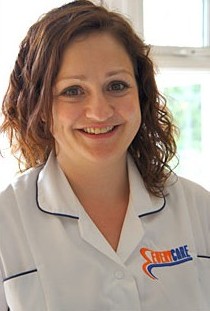 Everycare Wirral provides "award winning" home care services in Heswall, Caldy, West Kirby, Hoylake, Moreton, New Brighton, Wallasey, Oxton, Prenton, Bebington, Bromborough and the surrounding areas.
Proprietor and Managing Director Martin Byrne says:
"I am delighted to be able to provide people on the Wirral with the superlative standards of care at home services that are embodied in the Everycare name. Everycare is recognised nationally for top quality home care, and I am extremely proud that we are considered to be the leading home care agency on the Wirral too."
We only employ the very best people, and achieving and maintaining these high standards depends on being able to recruit the best quality care staff to join our professional home care team.
We believe that supplying a professional, well trained, motivated and regular carer – who will be competent and reliable, with skills that have been matched to the client's specific needs – offers our clients and their families far better overall value for money than where the decision is based on cost alone.
And our services are available to everyone, whether they are funding themselves privately, have an individual budget to purchase self directed support through the "direct payments scheme" or wish to "top up" an existing care package supplied through social services.
Our Wirral home care office has a friendly team of support staff led by our registered manager, Jacqueline Ryder, offering a wide range of experience and specialisms.
As well as all types of personal care, we can offer dementia care, palliative care and stroke recovery assistance. We also specialise in providing post operative convalescence support, together with companionship and excursions to care home residents, or those confined to their own homes.
it is now generally accepted that long term outcomes are significantly better for people who receive care at home, when compared with other options. We believe, therefore, that we offer a viable alternative to residential care for all but the most serious medical conditions.
Our extensive portfolio of home care choices can provide a solution to everyone's care needs, ranging from an occasional "helping hand" to more intensive 24-hour care at home. Giving us the flexibility to ensure that, regardless of changing circumstances, the home care on the Wirral provided by Everycare always remains a perfect fit for our clients.