Why a flu jab matters for people affected by dementia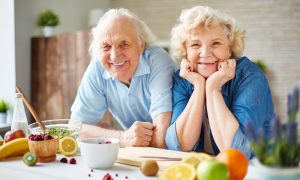 Flu vaccination, or the flu jab, is available every year on the NHS. It helps to protect people of all ages against the flu virus and related illnesses. But while anyone can get the flu, it's more dangerous for some people than others.
In particular, flu can be more severe for older people (aged 65+) and those with underlying health conditions, such as heart disease or dementia.
Despite this increased risk, the Department of Health and Social Care reports that only 49.2% of those with chronic neurological disease had the flu vaccination last year.
This led to a rise in admissions to hospital and intensive care for flu-related illness.
Why it matters for people affected by dementia
People living with dementia are at particular risk of severe illness if they catch flu. Dementia can make people less able to fight off infection. This means that patients are more likely to develop serious complications, including pneumonia, and are more likely to be admitted to hospital.
For more information on this story please visit the Alzheimer's Society website.