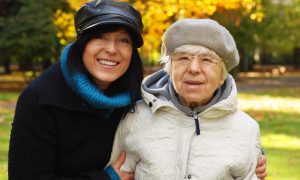 All home care workers looking after old and vulnerable people in their own homes are now being offered weekly coronavirus tests, the government has announced .
Those working for CQC registered providers will receive weekly PCR tests to administer at home, which will help identify more asymptomatic cases and protect care users who are more vulnerable to the virus.
All registered home care agencies will be contacted with details of how to apply for test kits for their care workers next week.
Home care agencies are responsible for ordering and distributing tests to all home care workers for them to conduct at home on a weekly basis, testing on a Thursday, Friday, Saturday or Sunday. This approach will maximise the capacity available in all laboratories.
A month's worth of test kits will be delivered to care providers directly who can distribute tests to their staff using the same channels used to distribute PPE.
'Home care workers have not been able to access the same level of testing as their colleagues working in care homes'
Minister for Care, Helen Whately said: "Home care workers have been doing an incredible job throughout the pandemic, caring day in and day out and going the extra mile to keep people they care for safe from COVID.
"As our testing capacity continues to expand, I'm glad we're able to take this next step and make regular testing available to homecare workers. Now, as well as having PPE, home care workers will be able to take a weekly test to check they don't have Coronavirus.
To read the full story visit the homecare.co.uk website.