Keep counting those steps elderly warned!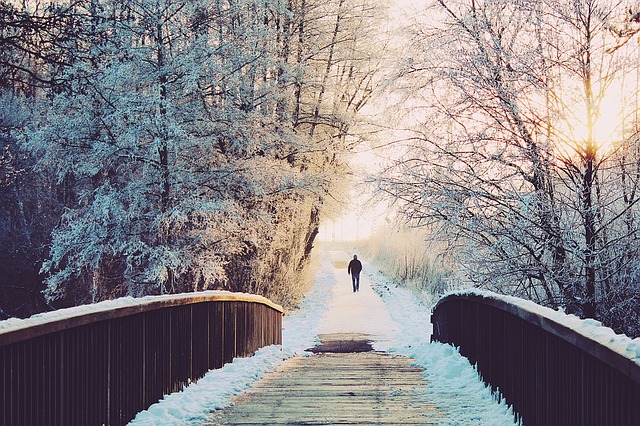 Cold weather may encourage some people to stay indoors more but just two weeks of reduced physical activity causes older people to lose significant amounts of muscle, prompting academics to urge them to keep up their step count throughout the winter.
As the temperature drops during winter months, new research by the University of Liverpool has revealed that two weeks of reduced physical activity causes people to gain fat within the muscle tissue which results in a major loss in muscle strength.
The study, presented at The Physiological Society's Future Physiology 2019 conference, also revealed a decline in bone mineral density. These changes can result in a reduced ability to perform daily activities and can lead to chronic health conditions.
Juliette Norman, one of the authors of the research said:"If the gym is hard to get to, people should be encouraged to just meet 10,000 steps as even this can guard against reductions in muscle and bone health, as well as maintaining healthy levels of body fat."
The study, funded by the Centre of Integrated Research into Musculoskeletal Ageing (CIMA), involved (26 young adults and 21 older people). They were asked to do the same amount of physical activity over a four-day period with each participant doing over 10,000 steps per day. This was then followed by a two-week period of inactivity involving all participants completing only 1,500 steps per day.
To read the full story visit the Homecare.co.uk website.