Everycare Eastbourne – Physical Disabilities Care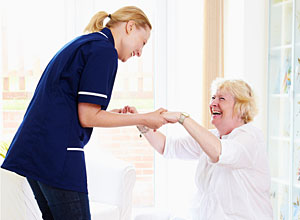 Everycare Eastbourne provides home care services for individuals with physical disabilities in Eastbourne and the surrounding areas including  Hailsham, Seaford, Uckfield and East Sussex.
Providing a professional service our team of experienced carers are able to ensure that you remain independent within your own home.  All our clients are treated as individuals with care designed to meet their personal requirements.
This may include day to day tasks such as:
personal hygiene – washing and showering
shopping
cooking
laundry
cleaning and domestic duties
visiting friends and relatives
companionship
In addition to the above personal care requirements we can also provide care support for individuals with more severe physical disabilities who may require more complex care.
Our care workers are able to ensure that an individual enjoys a life that is as independent as possible whilst remaining in their own home.
If you would like more information on how Everycare Eastbourne can provide physical diabilities care in Eastbourne, Hailsham, Seaford, Uckfield and East Sussex please call us today on 01323 430762.