Everycare Eastbourne – About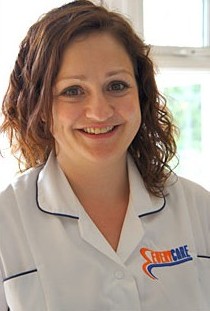 At Everycare Eastbourne, we provide a range of care services in Eastbourne and the surrounding East Sussex area. These services include home care services, live-in services, help at home and domiciliary care.
Everycare Eastbourne has an enviable reputation built over 25 years of delivering the highest quality home care to the people of Eastbourne and Brighton (See our CQC report at www.cqc.org.uk).
We are Eastbourne's longest established home care provider with a reputation built on the highest quality staff and service.
We employ a strict recruitment policy which adheres to all national and local requirements, and we require all care staff to have had an enhanced Disclosure Barring Service (DBS) check prior to employment.
We run regular training sessions to ensure our staff are kept fully up to date with changes in the care industry and with all mandatory training. We also encourage our care staff to participate in additional training and personal development, such as accredited work-based qualifications.
Our objective is to provide the highest quality reliable home care service. We believe in the importance of care service users receiving care from regular carers, not a string of different people arriving at different times. We also operate a 24-hour on-call service for our care service users and care staff to provide support to both.
Experience paperless records with EastbourneConnect
All of our Eastbourne clients can benefit from access to EastbourneConnect, our care tracking app for carers and clients. This addition to our service provides clients and their representatives with transparent access to real-time, clearly logged care plan information.
EastbourneConnect is an app for smart devices which digitally logs a client's personal care plan, emergency contact information, care notes, medication records and information. Our carers then follow the care plan listed on their app, adding detailed notes as they go. Our care manager's and the client's relatives can then easily see how care is progressing by viewing it all in one easy-to-access place, replacing the need for clunky paper-based records.
Features
· The app stores all the information related to someone's care needs, including:
· The full care plan
· Emergency contact information
· The care schedule (for visiting care) and the carer due to attend
· Full details of past and planned visits
· List of completed tasks for each visit
· List of incomplete tasks with notes to explain why
· Other notes on the care delivery
With access strictly limited to the representative, our care delivery team, and other individuals nominated by the client or their representative, you can be sure that the information is only ever seen by those who need to see it.
Benefits
· No delay of information as with paper records
· Higher levels of security over confidential information
· Improved and transparent communication
· Remote access and full transparency
· Able to view notes, tasks completed, medication records
· Delivery of a more personalised care service
· A live feed allowing all parties to monitor the care being delivered and any concerns logged
· Alerts easily raised to the care manager and office team efficiently and securely
· Less time spent on auditing and compliance checks with more time spent on ensuring every client receives the highest standards of care
All of this is included within your care provision with us.
Check out what our clients say about our home care services on homecare.co.uk < link this text.
All our services are VAT exempt