5 Accessible Tourist Attractions in the UK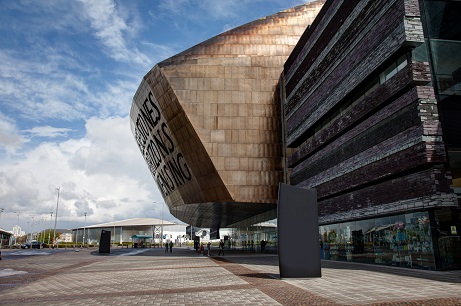 Choosing a destination for a day-trip can prove something of a challenge if you or a loved one has limited mobility. Many of Britain's sightseeing hotspots may boast of a historic pedigree, but that often means lots of steps and stairs, inaccessible footpaths or a long journey from the nearest parking space to the front door.
Thankfully, an increasing number of venues are m aking themselves much more accessible for disabled visitors. Here, in no particular order, are five of them!
The Science Museum (London)
Founded in 1857, the Science Museum is one of a trio of Victorian museums in Kensington, alongside the Natural History Museum and the V&A. All have been commended for the accessibility, but the Science Museum is the only one to have topped a poll commissioned by the tourist boards of England, Scotland, Wales and Northern Ireland. Offering full wheelchair access, special events for the deaf and visual aids and audio guides for the blind, the Science Museum makes an excellent day out for disabled science buffs and their carers.
The Millennium Centre (Cardiff)
For theatre fans hoping to take in a show, Cardiff's Millennium Centre is second to none. Lifts take you to every floor, and there are plenty of disabled toilets throughout the building. The public concourses offer wide open spaces, allowing you to move around very easily, while its two theatres and concert hall are all easily accessible to anyone in a wheelchair.
Titanic Belfast
Belfast was where the famous ocean liner the RMS Titanic was constructed, and the city is now home to the world's largest exhibition dedicated to the ship and the tragedy which befell it. As you might expect from a venue which opened as recently as 2012, the disabled access is superb, and Titanic Belfast offers visitors mobility scooters to make viewing everything on display that little bit easier.
Another attraction which offers its visitors use of scooters or wheelchairs is the Royal Botanical Gardens in beautiful Edinburgh. There are water points for assistance dogs and all reception areas have low, wheelchair-friendly counters. The gardens also host monthly 'Garden Socials' for those affected by dementia.
Blenheim Palace (Oxfordshire)
Birthplace and ancestral home of Winston Churchill, Blenheim is one of the most beautiful stately homes in the UK. It's been used as a location in countless films (including the Bond movie 'Spectre') and hosts music and arts events throughout the year. There are plenty of wheelchair access points, and mobility scooters can be hired to make exploring the gardens surrounding the palace that little bit easier. Some upstairs areas of the palace itself remain inaccessible to wheelchairs (it is, after all, around 300 years old), but Blue Badge holders get in for free.
As well as providing excellent care in and around the home, a home carer can also accompany you or your loved one on days out, helping them to make the most of the trip. To find out more about our care services, go to the Home Care Services tab, or get in touch using the online form under 'Contact'.