Everycare West Kent – Home Care Services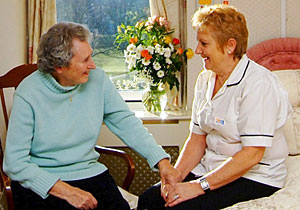 Home care services in Tunbridge Wells, Tonbridge, Sevenoaks and surrounding areas.
It is often difficult to know what to do when someone you care about becomes less able to do all the things they used to do well, such as cooking a meal, housework, bathing or shopping.
Our home care services are designed to offer a bespoke solution to the highest possible standard. This allows people who have health or social care needs to live at home, giving relatives complete peace of mind.
Private home care services
• Personal care
• 24 hour live in care
• Complex care
• Elderly care
• Palliative care
• Respite care
• Alzheimer and Dementia home care support
• Companionship care
• Mental health care at home
• Night sleeper care
• Gastrostomy care
• Personal assistant care
• Tracheostomy care
• Domestic services
Our objective is to provide a high quality reliable care service.
We are proud to work extensively with our local National Health Service Primary Care Trust delivering end-of-life care at home. This is an especially challenging area of care and staff receive specialist training to support them in this.
Arranging care
Please feel free to call us on 01892 536888 and we can discuss your personal requirements. Or you can complete our online contact form and we will call you back.
An initial consultation will allow us to determine your individual requirements and to carry out a risk assessment. We can then construct a personal care plan. This allows us to ensure that you receive the care you need at a time that is convenient.