Everycare Bridgend – About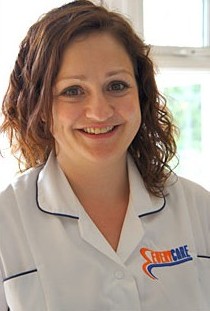 Everycare Bridgend Limited was established in March 1995 as part of the Everycare franchise. It is owned and operated by Mrs Tanyia Rix, who is also the registered manager. She has over 26 years experience in the care sector, working in both public and private sectors.
Everycare Bridgend Limited has been assessed and registered with the Care and Social Services Inspectorate for Wales (CSSIW).
With a team of fully vetted care professionals availablewe provide a flexible service that can seamlessly adapt to your changing needs.
Domiciliary / home care services
Our service is designed to provide a comprehensive and flexible range of domiciliary/home care services. This allows dependent people, with health and social care needs to live at home with security and peace of mind.
We can provide tailor-made personal care. It is flexible and can adapt as and when your care needs change.
We provide the services of trained and qualified health and social care staff:
Support workers
Health and social care assistants
Domestic staff
Many of our staff are also trained to provide specialised health and social care to a variety of service user groups including those with:
Mental health needs
Learning disabilities
Drug & alcohol abuse
Whether your needs are for one hour of home care or 24 hour a day live in care in your own home, we can provide a service to meet your needs.
All our services are VAT exempt
Call us on 01656 722200
Everycare is an equal opportunity employer which actively promotes racial, gender and disability equality.