Everycare Bridgend – Care Services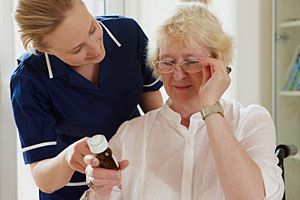 At Everycare (Bridgend) Limited we offer first-rate care in the community centred on you and your loved ones needs:
    Enabling independent living in your own home
    Listening and reacting to feedback from our clients
    Provding care that meets your specific requirements
    Respecting and valuing you as an individual
    Involving your family where required
    Providing trained and caring staff
Our range of services
We offer support with:
    Personal care bathing/showering
    Dressing
    Getting in/out of bed
    Meals
    Shopping
    Outings/events
    Holidays
    Appointments
    Social activities
    Medication
We can also provide:
    Night-sitting/sleeping-in service
    Live in care
    Domestic duties
If you have specific needs that are not listed above please contact us. We can then arrange a meeting to discuss your requirements and do our best to fulfil them for you.
We can also provide other services via a third party such as gardening, house maintenance and meal delivery service.