Everycare Hillingdon – 24 Hour Live in Care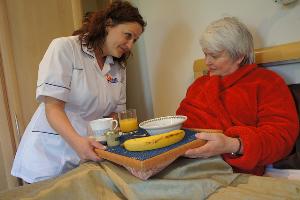 Throughout North London, North-West London, West London, Hertfordshire and South Bucks –  Everycare Hillingdon provides high quality 24-hour live in care services.
With residential and nursing home costs rising 24 hour live in care is becoming an increasingly cost effective way of remaining in your own home.
All Everycare Hillingdon staff are employed, trained, checked and supervised by Everycare with each live in packages tailored to the requirements of the individual requiring the 24 hour live in care service.
Everycare Hillingdon provides:
A live in service where the client has someone available at anytime to assist with general duties around the home such as domestic cleaning, food and meal preparation, shopping and household errands as well as providing companionship and a safe and secure environment. This can often be support by providing accompanied shopping trips or a day out to family, friends or attendance at a favourite leisure activity.
Complex care packages where the individual is housebound and in need of a more complex home care or medical care package.
More than one carer, where the need is established due to the nature of the help and assistance required.
For further information about our services please contact us on 01895 530083 or 0203 903 6846 to arrange a free no obligation home care assessment at a time convenient to you.
Watch the video: Why Live-In Care Is The Preferred Choice