Everycare Central Hampshire – Care Services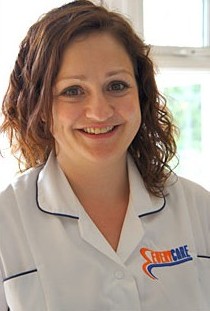 The Everycare home care and nursing services are available in Winchester, Alresford, Twyford, Colden Common, Chandlers Ford and surrounding areas in Central Hampshire
The most important part of any service delivered to you in home care is that it is tailored to your requirements. We are flexible, where practical, to deliver the service at times that suit you.
No service should be set in stone, because your requirements will change over time, so we pride ourselves in being able to change our service to match your changing needs.
We are able to supply services over the long term where needs are on-going or in the short term where you just may need some help while you recuperate from a set- back in your life.
Our services are available to the elderly, people with physical disabilities, people with mental health problems,  those recovering from operations, people with major illnesses and those needing special care at the end of their life (known as palliative care).
Our home care services
We cover the following:
• Assistance with all aspects of personal care
• Domestic services
• Night-sitting service, where the carer is available throughout the night
• Sleep-over service, the carer sleeps overnight but is there in case of immediate needs
• Support in getting up in the morning and going to bed in the evening
• Shopping service
• Laundry services
• Preparation of meals
• Bathing services
• Assisting with medication, other professionals would prescribe medicines
• Escorting on outings and support for social activities
• Holiday escorting service, including foreign holidays
• Liaison with social workers, district nurses, family, friends and other support workers
• Assistance with household financial budgets and the settling of bills.
It is important that we meet with the client to establish their exact needs. If the client is unable to communicate their care needs then other members of the family or a trusted advocate would need to ensure the needs of the client are met.
All our services are VAT exempt.