"EVERYCARE IS MY EVERYTHING" …. a quote from a service user at our East Surrey branch when interviewed by ITV yesterday.
Whilst the quote wasn't actually broadcast the client confirmed in the report  how much she appreciated the Everycare support stating "Please don't say they are never going to come". It is heartening to know in such difficult times we are still here making a difference to the lives of so many.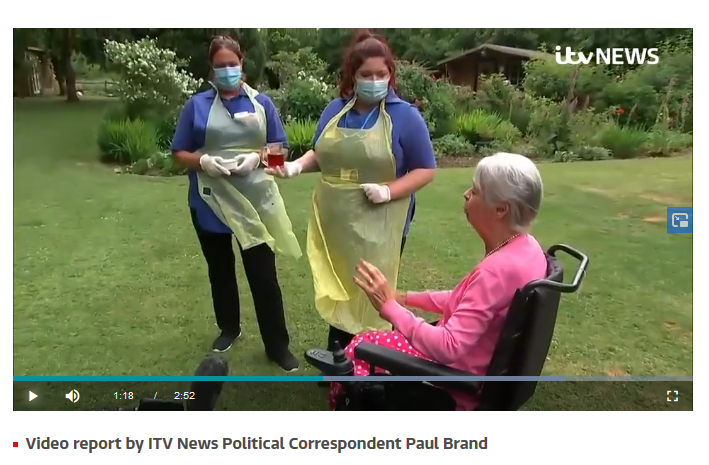 Gill worked really hard with her team and spent over three hours filming yesterday, so it was naturally a little disappointing that they showed so little of the piece. None the less there has already been positive feedback to the Everycare office this morning as people recognized the team.
Gill said she didn't want to be personally famous but she did want Everycare to be famous. Isn't that just the unique team spirit of Everycare!
Little by little the service users that decided to cancel care because of the perceived risks of having contact with care staff are returning. The strain and pressure on relatives and friends is starting to show and some just can not cope any longer without help.
Although the risks of contracting Covid 19 in care homes has been much publicised the actual incidence of the illness in users of community care services has been extremely low.
We are very confident that all our service users can rely on our extreme diligence in taking every possible precaution when delivering any form of care and can be confident that our help is only a phone call away if we are needed.