What foods may help with dementia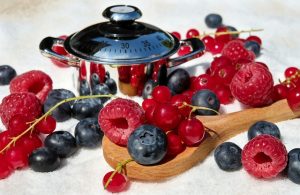 A man has told of how he "got his mum back" after a diagnosis of Alzheimer's disease, in part, by getting her to follow a diet high in berries and leafy green vegetables.
But how realistic is it that dementia can be tackled through diet?
The bulk of the research had been on the preventative side rather than treating Alzheimer's.
Mark Hatzer's mum Sylvia was diagnosed with Alzheimer's in December 2016 and it progressed fast, so that at its worst she forgot who he was.
Mark said after a change in her diet and daily activities, her condition improved.
"I slowly got my mum back. Her memory is improving all the time. She is more alert and engaged. She is basically her old self again," he wrote in a blog.
So what did Sylvia's diet entail? Checjk out the full story on the BBC website.