Welsh Daffodils to help patients with Alzheimers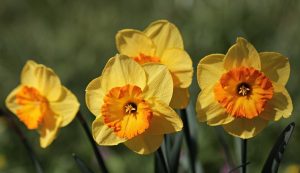 Daffodils grown by a Welsh sheep farmer could be used to help more than 225,000 patients with Alzheimer's disease.
Kevin Stephens' flowers produce unusually high amounts of galantamine, which can slow down the progress of the devastating disease.
Scientists believe the daffodils, grown in the Black Mountains in Wales, have more of it due to the stress they are placed under having to endure harsh winters at 1,200ft.
The unfavourable conditions cause them to flower much later than regular species, which produce very little quantities of the chemical.
Mr Stephens, 51, has spent six years developing a method of growing and harvesting the daffodils to extract galantamine for use in Alzheimer's drugs.