Welsh comedian Rhod Gilbert appeals on behalf of the Alzheimer's Society.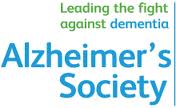 Rhod Gilbert will make an appeal on behalf of the Alzheimer's Society to encourage listeners to donate to the charity.
He said: "With 800,000 people in the UK living with dementia and that number set to rise to 1.7million by 2051, it's an illness that will touch all of our lives in some way at some point. I know dementia can have a huge impact on people's lives so I was so pleased to help Alzheimer's Society in this way.
'The BBC Radio 4 Appeal is a fantastic opportunity to raise funds for services such as their Dementia Cafés, as well as raise awareness and understanding of dementia. Please tune in and listen to the Appeal. If you can make a donation to help people living with dementia, it'd be hugely appreciated.'
The radio appeal for the Alzheimer's Society will be featured on BBC Radio 4 (92.4-94.6 FM) on Sunday, 12 January at 7.55am.