Everycare Swansea – About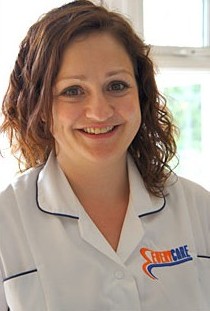 How do I arrange home care for myself or a family member?
Everycare provides a range of home care and nursing services across West Glamorgan. When looking for home care many people do not know who to turn to for help and advice if they need to arrange care either for themselves or a family member.
Initially please feel free to call us on 02920 455300 and we can discuss your personal requirements. Alternatively you can email us at swansea@everycare.co.uk or complete our contact form and we will call you back at a time convenient to you.
We often find that an initial phone conversation will help put people's minds at rest. It will also answer many of your initial questions and it may well be that, as a result of our conversation, we direct you to other more appropriate services. However, should you wish to take matters further, we will be happy to offer you a free, no obligation, home assessment by one of our qualified Nurses or our experienced Care Manager.
An initial assessment will allow us to find out exactly what your individual requirements are and to carry out an initial risk assessment of your premises. We can then build your personal care plan based on our discussions. This allows us to ensure that you receive the care you want it, at a time that is convenient and with continuity of care staff.