"Stay in my home" – the desire of most elderly people
Stay in my home – care choices for all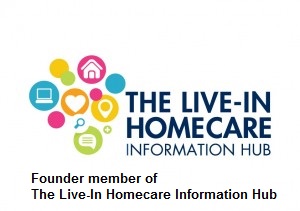 A recent survey reported that the majority of people do not wish to go into residential care when they get older but strongly state that they wish to "stay in my home".
The thought of moving into a residential home which signifies to many people a heavily regimented way of life instead of staying in the comfort and security of their own home is a daunting prospect. However more and more people are now staying in their home by taking advantage of live in care services available across the UK.
Often individuals are not aware that there is another option available to them and do not consider the alternatives to moving into a residential home. Live-in home care provides a cost effective alternative to residential care with a personal carer living in the client's home on a full time – 24 hour , 7 days a week basis. The 24 live in home care service provides full support to the individual including washing, dressing, preparing meals and help with medication, housekeeping and companionship too.
The survey was undertaken by One Poll in July 2014. More details on live in care can be found at the Live-In Homecare Information Hub is brought to you by a partnership of the UK's leading live-in care at home companies, all of whom are experts in this specialist field.
Everycare provides 24 live in care services – please contact us today for more information.