School children play bingo with elderly to help close generational gap
Children from a local high school have been visiting elderly people at a retirement complex in Buckhaven in Scotland – volunteering their time to take part in a wide range of activities, from playing bingo to making clay hedgehogs.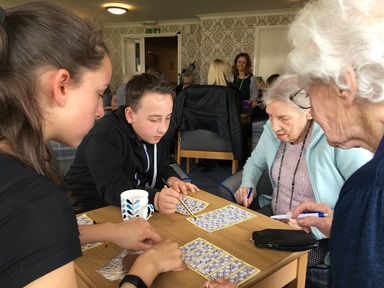 Tenants at Bield's Braehead Gardens have been enjoying weekly visits from pupils aged 11 – 13, from Levenmouth Academy, as part of Fife Council's community learning and development project, 'Crossing the Divide'.
The intergenerational project which started on 21 March this year has been a positive experience for both the young volunteers and their older counterparts.
Tenant Jan Anderson, 70, said: "It has been such a pleasure to spend time with younger people and get to know and understand what life is like for them.
"The project has proved really successful in narrowing the gap felt by younger and more mature people in the community. I am sure everyone here would welcome their company and enthusiasm anytime."
To see the full story visit the homecare website.