Everycare Rugby & Warwickshire – Home Care Services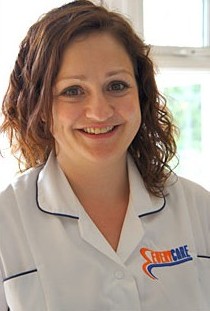 Home care support in Rugby, Hillmorton, Dunchurch, Bilton, Newbold, Brownsover, Barby, Kilsby and Warwickshire from just a few hours a week to 24 hour live in care.
Home Care Services: Trusted Assistance for Your Loved Ones
When our loved ones start facing challenges with everyday tasks, such as grocery shopping, bathing, cooking, or housekeeping, finding the right support becomes crucial. The decision to choose a care service isn't just about assistance; it's about ensuring their safety, comfort, and well-being.
Why Choose Our Domiciliary Care Services?
Excellence in Care: Rest easy knowing we provide top-tier caregivers, trained to care for your loved ones with the same dedication and love as you would.
Comfort of Home: There's no place like home. Our services allow your loved ones to receive care in the familiar and reassuring environment of their own residence.
Flexible Solutions: Whether you're seeking a simple helping hand or a comprehensive care solution, we offer bespoke services tailored to your needs.
Affordable Alternative: Before considering residential care, explore our cost-effective home care solutions designed to cater to health and social care requirements.
Peace of Mind: With our home care services, not only do your loved ones benefit, but so do you. Experience the relief of knowing they are in safe, expert hands.
For unparalleled quality and trusted care in the comfort of home, choose our home care services. Ensuring the best for your loved ones is our utmost priority.
Our Diverse Care Services Include:
· Personal & social care
· Household tasks: Meal prep & housekeeping
· Assisted bathing
· Overnight care: Night sitters & sleep-ins
· Post-hospital rehabilitation
· Palliative or terminal care at home
· Support for Alzheimer's & dementia patients
· Specialized holiday care packages
· Everyday domestic tasks: laundry & shopping
· Companionship for the lonely
· Medication reminders
Our Commitment to Quality: At Everycare, quality isn't just a buzzword – it's our core principle. We prioritize consistency in care, ensuring our clients see familiar faces, not a revolving door of caregivers. Furthermore, we're on standby with a 24-hour on-call service, ensuring both clients and staff always have access to support.
Need Guidance in Choosing Care? Arranging care can be daunting. If you're unsure where to start, we're here to guide you. Call us 01788 815 362 for an initial conversation or fill out our online contact form for a call back at your convenience. Often, a single chat can ease concerns and clarify options. Post our conversation, if you decide to explore further, we offer a complimentary home assessment by our seasoned Care Manager. This ensures a tailored care plan, catering to your specific needs with a focus on consistent caregiver presence.
Choose Everycare – Where Compassion Meets Professionalism.