No interest in care insurance
Leading insurance companies report that there is 'no interest in care insurance'.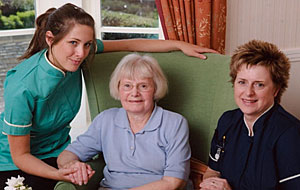 There are no plans for any insurance products to help people plan ahead for their care needs in old age, leading companies have told the BBC.
Creating such a market was one of the key aims underpinning the government's decision to introduce a cap on care costs from next year.
Two years ago Prime Minister David Cameron said he hoped the plans would "open up an enormous market".
But 17 major companies said there was not enough interest in such policies.
Care experts said the revelation was a blow.
About 60% of people are expected to need care in their old age – with one in 10 facing costs in excess of £100,000.
For more on this care story visit the BBC website.