New study suggests Mediterranean diet may have lasting effects on brain health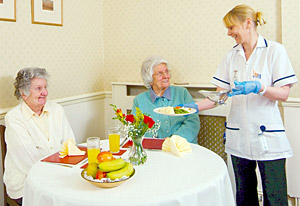 A new study shows that older people who followed a Mediterranean diet retained more brain volume over a three-year period than those who did not follow the diet as closely.
The study is published in the online issue of Neurology, the medical journal of the American Academy of Neurology.
Researchers gathered information on the eating habits of 967 Scottish people around the age of 70 who did not have dementia. Of those people, 562 had an MRI brain scan around age 73 to measure overall brain volume, grey matter volume and thickness of the outer layer of the brain. From that group, 401 people then returned for a second MRI at age 76. These measurements were compared to how closely participants followed the Mediterranean diet.
A Mediterranean diet includes large amounts of fruits, vegetables, olive oil, beans and cereal grains such as wheat and rice, moderate amounts of fish, dairy and wine, and limited red meat and poultry.
Dr Clare Walton, Research Manager at Alzheimer's Society, said: 'There is an increasing amount of evidence to indicate that eating a healthy diet that's rich in oily fish, fresh veg and nuts is good for your brain and can help to maintain your memory as you get older. Our brains shrink by 1-2% per year in old age and this study suggests that a Mediterranean-style diet could also potentially help to slow down this shrinking process.
'While the evidence suggests a Mediterranean diet can help keep your brain healthy as you age, we can't yet say that it prevents dementia. What's good for you heart is also good for your head and a healthy lifestyle that features regular exercise, a balanced diet and not smoking can help to lower your chances of dementia.'