New Everycare home care and nursing services office launched in Oxford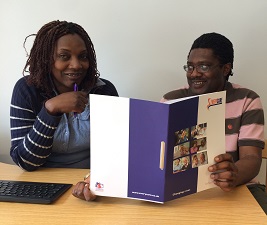 Oxford becomes the latest Everycare UK office
Saru Heriman and Joseph Ndori are pleased to announce the launch of Everycare Oxford.
The new Oxford office will be providing high quality nursing & care services to the people of Oxford and the surrounding area.
Saru, an experienced Registered Nurse, said, 'I am delighted to bring the reputable Everycare quality service to my hometown of Oxford.'
Everycare UK is an established home care and nursing services company which commenced business in 1993 and has provided high quality care services ever since.
Mary Cottrell the Managing Director of Everycare UK commenting on the opening of the new office said " The experience that Saru and her team bring to the Everycare branch network is very significant. I was extremely impressed by her dedication and commitment to provide the very highest standard of care in the new Oxford office, this combined with her exceptional knowledge of the home care and nursing industry will ensure that clients in Oxford are in excellent hands".
For more information on our Oxford office home care and nursing services please contact us today or if you work in the care or nursing sector and would like to talk to us about working for Everycare Oxford