How to tell if an elderly person needs a bit of extra help.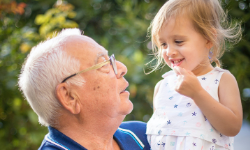 When it comes to deciding whether your parents, elderly friend or relative needs additional help to ensure they can live safely in their own home, it can be tricky to know where to start. The wheres, whens and hows of the situation are not simple. It can easily start to feel overwhelming as you try to get to grips with all the options available, the costs, and what is best for the elderly person themselves.
That's why we have put together our Everycare 8 tips on helping you decide if your elderly parents, relatives or friends need extra help. This is intended as a guide, and you probably have all sorts of questions to ask before you can make the right decision. We're perfectly placed to help you. The Everycare Medway Swale team has worked extensively with elderly people at that crucial point where they've just started to need support, and we have lots of experience that we're happy to pass on. If you'd like to call Richard Tutt on 01634 295630 he'll give you a warm welcome and answer your queries.
8 tips for deciding if an elderly person needs some extra support.
Assess the person's needs
This can feel quite difficult. Do you ask the person, observe them, ask other people who know them, or something else? You may not know what your parent, relative or friend requires, or what is available. We can help you organise your thoughts. You can fill in our downloadable form, here (link to downloadable form http://bit.ly/Asses_WS), and use your answers to establish what level and kind of support is needed. It's a handy starting point for everyone involved. To make it simple, have a think about these questions.
Does your parent, relative or friend have:
Family support – are there family or friends living locally and are they available to help?
A safe home environment – is their home as safe as it can be? What barriers restrict their ability to stay in their own home? For example dangerous steps or staircases, a large garden, or badly maintained security?
Medical needs – does your parent, relative or friend have increasing medical needs that they can't manage on their own? Is the person taking their medication as per prescription? Do they need assistance?
Good cognitive health – Can they clearly think, learn and remember, able to carry out everyday activities safely?
Mobility – are they able to safely move around their home and ideally to local shops, GP surgeries and to see friends and relatives?
Personal hygiene – Can they wash themselves and keep themselves clean? Do you think they are struggling with using the bath or shower on their own?
How much support are they already getting around the above, and how much help do they realistically need to stay safe and healthy?
If your mum can't see that well and lives in a rural area on her own, her needs will be very different from someone else's healthy dad, who lives in a flat in the city surrounded by relatives but is starting to become frail and can't get to the shops.
Don't forget – the person in need of care is still a person!
It's vital that you involve the person themselves in the process from end to end, as a partner in it. Just because they're getting on it doesn't mean they've lost their pride, their love of independence, their unique personality. Nobody wants to lose control of their life, and that means sensitivity and positivity are both essential. Together you'll find a clear way through any potential resistance faster and more easily.
It helps not to intrude. It'll probably take several conversations. That's fine as long as there's no immediate risk. You can always offer a small amount of help at first, and increase it when you need to, rather than going off at the deep end. Maybe get them used to accepting help by focusing on a couple of the more pressing needs.
What can you offer – and what do you need?
There are many things to consider when thinking about an elderly persons on going help and care. It's tough taking care of people, whatever their age so you do need to make sure that you have considered;
Is your own health good enough for the lifting, carrying, housework, shopping, whatever it takes?
Are you working so don't have the time to spare, or living too far away to visit as often as needed?
Would you want to live with them, and would they want to come and live with you? Would living in close proximity be too much to bear, bringing back too many bad memories?
Do you even have a naturally caring personality?
Can you learn how to care properly?
All of it matters. We are not all natural carers, it's a skill. It's OK if you're not the best person to provide the care yourself. You care, and that's what matters most of all. You're being a supportive and caring, and honesty is always your best policy. Otherwise you'll just burn yourself out and you won't be any use to anyone!
Make their home as safe as you can
Torn lino, worn carpets, rickety stairs, slippery floor tiles and high baths, need to be dealt with to avoid trips, slips and falls. Clear the floors and hallways so there's plenty of space for your elderly friend, relative or parent to safely move around. Make sure electrical cables are not underfoot. Add bright light bulbs and fit grab bars in the bathroom. Ensure electricity switches are accessible and appliances are in good working order. In many cases organisations such as the Falls Prevention Service may be able to advise and help.
Know the money side of things
Never ignore the finances. It costs money to provide care, and you need to know how much so you can plan properly. Talk to us about this from the outset, we will advise and make recommendations within your budget, and if we are not able to provide the level of care provided within your budget we will always try to come up with alternatives. If care needs to escalate it's important that we all understand the financial consequences of any changes.
An elderly person needs to keep in touch with family and friends, and get help quickly if they need it. Loneliness can be very distressing and has a very negative effect on physical as well as mental health. They need a phone with big numbers and letters, that's easy to use. And maybe also a basic mobile with pre-set phone numbers in it, so they always have a phone on them. They might even benefit from wearable medical alert technology. If wifi is available then you may be able to use a Facebook portal or one of the other video conferencing options.
Explore all your caring choices
When you can't provide the level and quality of care they need, there are specialists who can. This is your support system. The Evercyare team can guide you on how to manage every aspect of caring, saving you time, money and potential problems. Our In-home care-giving is available privately, and carers take care of elderly people in their own homes.
We're always happy to help. Call Richard Tutt on 01634 295630 for answers to your questions or e-mail info@everycaremedway.co.uk