Home care newsletter – all the latest news from Cardiff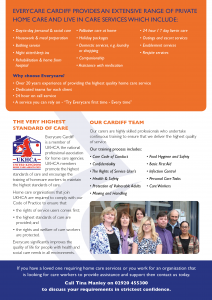 Everycare Cardiff has released it's latest newsletter to update local and regional organisations on the latest changes within Everycare in Cardiff.
Everycare Cardiff provides care across the City of Cardiff both to private  individuals in their own homes or supporting the local authority, charities and other organisations who require care support.
If you or your organisation are looking for care support workers or nursing staff please contact us today on 029 2045 5300.
To read the news letter click on the images above.