Government pushes for all frontline care workers to be offered vaccine by mid February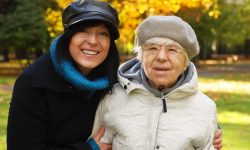 The Department for Health and Social Care has written to local authorities, care providers and directors of adult social services in England providing details on how all frontline social care workers will be contacted to receive their offer of vaccine by mid-February.
In her letter written by the care minister, Helen Whateley expresses her concern that 'the social care sector is even more diverse than healthcare' with a large number of different private companies and individual service users being used in the care sector.
In recognition of this, the department has produced a standard operating procedure (SOP), which provides detail on how community-based social care workers in JCVI priority group 2 will receive a vaccine.
This is to ensure all frontline workers who have close personal contact with those who are clinically vulnerable to COVID-19 are vaccinated by 15 February.
For more information visit the homecare.co.uk website