Everycare Edinburgh scores top grades from the regulator
We're delighted to announce that, in its latest inspection report, The Care Inspectorate has upgraded Everycare Edinburgh for the 2nd year running, increasing the grades awarded to the highest achievable rating of "Excellent" in 5 out of the 6 quality areas they examined (the 2nd top rating of "Very Good" being awarded for the other).
Having received the highest grades possible for a new entrant to the local market at our first inspection, and having been upgraded last year, this is fantastic news, places us at the forefront amongst care providers in Edinburgh and stands as testament to the strength of the Edinburgh team, led by highly experienced Care Manager, Karen Lacey.
Concluding that Everycare Edinburgh has "a very dedicated and caring staff team, who work very well together", the Care Inspectorate has found that "the outcomes experienced by clients and families are of a very high standard." The full report can be viewed at www.careinspectorate.com
Everycare Edinburgh provides further evidence that – across the UK – Everycare has, arguably, a better reputation for the quality of care provided to its clients than any other national care at home provider.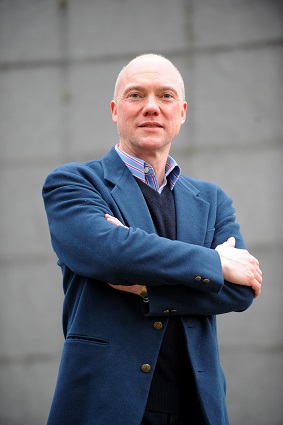 Managing Director, Martin Walker, says:
"I am thrilled that the quality of what we're doing is being recognised by our regulator and more widely too. I stated when we opened in Edinburgh, at the start of 2011, that my intention was for Everycare to be considered universally as Edinburgh's premier care at home provider. Feedback from clients, their families, healthcare professionals and our care team members demonstrates extremely high levels of satisfaction, and these results provide official confirmation that we're providing a service of an extremely high quality, delivered by an excellent team of dedicated staff who are well trained, highly motivated, and thoroughly professional in everything they do."
Everycare Edinburgh offers a wide range of options that can be individually tailored to meet specific client requirements. These include all types of personal care, companionship, sleepovers and night sitting, convalescence support, bathing, meal preparation, excursions and outings, domestic help, laundry, errands and shopping. The care team has considerable experience supporting people with dementia and care can be provided at any time of the day or through the night. The company has also recently launched a Live-in care service as a viable alternative to those who may be considering residential care.