Everycare Edinburgh scoops major award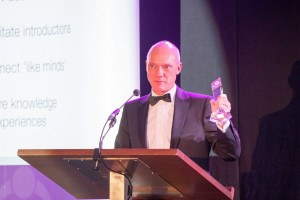 Everycare Edinburgh's Managing Director, Martin Walker, was delighted to be presented with the High Growth Company of 2014 Award, sponsored by Santander, at the prestigious WeDo Scotland annual award ceremony which took place recently at the Sheraton Grand Hotel in the city.
Speaking after the event, Martin said:
"I'm thrilled to bits to have been awarded this tremendous accolade, particularly when it has been evident that the field was so strong this year. I know that we're doing good things and making a real difference and that's extremely rewarding on an emotional level. However, to have received recognition from my peers in the business community for what we have achieved means a great deal to me. Of course, none of it would have been possible without having a fantastic team around me, and I'd like to send a massive thank you to each and every one of them too!"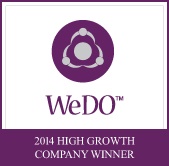 He added:
"When we opened for business in Edinburgh in 2011, I stated that my aim was for Everycare Edinburgh to be universally recognised as the pre-eminent provider of quality care at home services in the city. This award, coming at the same time that our Regulator, The Care Inspectorate, announced that it was awarding us their highest grades in 5 out of 6 Quality areas they recently looked at, demonstrates that we're right on track .
The only companies that achieve growth are those that are well managed, provide a great service and have satisfied customers. In just 4 years, we have grown dramatically. However, this growth has been carefully managed, allowing us to maintain the quality service for which we are now widely recognised."
WeDO is one of Scotland's most exclusive support and collaboration organisations for the business community and its membership includes some of Scotland's leading entrepreneurs. It's annual awards ceremony is one of the highlights of the entrepreneurial calendar.