Everycare Eastbourne are proud of having championed quality care for the people of Eastbourne and surrounding area.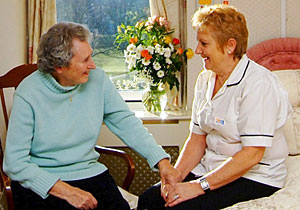 Carers should spend at least 30 minutes on home visits to older people as part of a new gold standard for services, new government guidance says.
The National Institute for Health and Care Excellence (NICE) has produced a report showing some carers making visits of 15 minutes and less.
As a result of this NICE are recommending a package of measures, which includes ensuring people's carers are not changed too frequently.
For 18 years Everycare have refused to carry out 15 minute calls on the basis that no one can deliver a quality service in such a short space of time.
'It is excellent news that at last this is being recognised as a fact' said Angela Fuller RN Everycare's proprietor. 'When we opened 18 years ago we always said that quality and continuity were the essential cornerstones of our business and whilst other companies have run with 15 minute calls, as the normal in some cases, we never have. When we combine this with regular carers at regular times we can deliver the best possible service to the clients day in day out. I am delighted that NICE and the government are recognising how important it is to give carers and clients the time they need and deserve' she added.
'If you want to ensure the best possible care for you or your loved ones ask the care company you are dealing with if they are prepared to carry out 15 minute calls. It will tell you a lot about their standards and the service they offer' she said in conclusion.
For more on this story visit the BBC News website