Everycare Bristol welcomes UK Director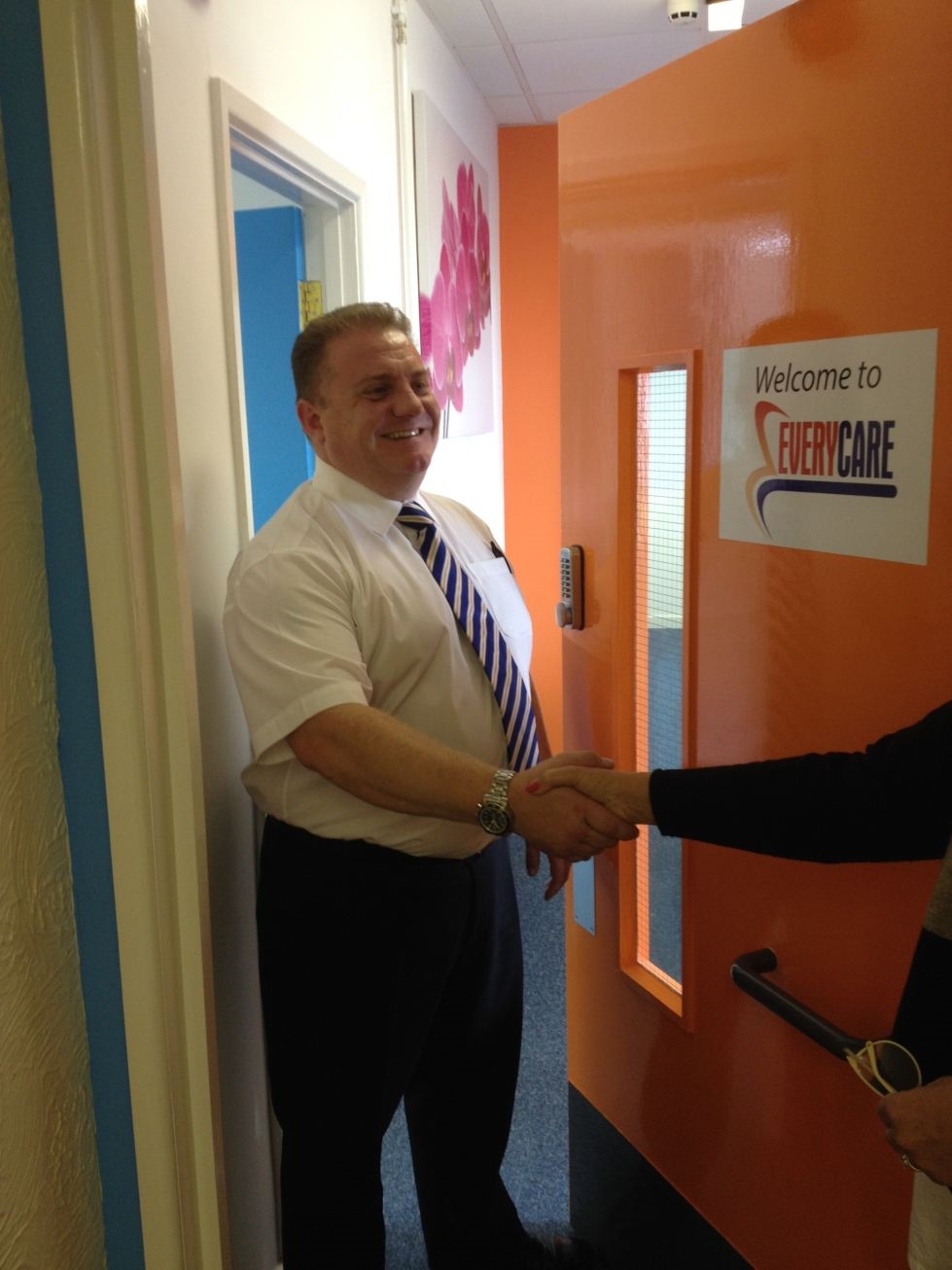 The Director of Everycare UK , Mary Cottrell, was made very welcome by Jules Adams and all the staff at Everycare Bristol when she visited the company's new offices in Bristol recently.
Everycare Bristol has grown steadily since it was launched by Jules Adams as an Everycare Franchise in 2010.
Feeling that the company had outgrown its previous office facility, Jules and his team set about refurbishing a much larger suite of offices in the Vassall Centre in Fishponds.
Jules is passionate about providing excellence in everything the company does and especially in providing his field staff with first class support. This now includes a "Walk In and Help Yourself" Kitchen and a quiet relaxation room where staff can drop in between assignments.
"It is really nice that the staff feel that they can pop in during the working day, touch base with the management team and grab a coffee and biscuit at the same time, It just makes our staff feel that we really value them and appreciate all the hard work they do" Jules commented.
The management team now have a super bright, professional and spacious office with state of the art IT systems to manage the company's ever growing  workload.
Everycare Bristol are currently looking to recruit new care assistants to compliment their current team to fulfill the many contracts they are currently being offered. They offer a full training package which is delivered on site in their well equipped training room.
Mary was delighted to see the Bristol developments which she said "Are wholly in line with the company's culture of excellence.  It really has been a pleasure to be part of the success of Everycare Bristol"
Mary also remarked "The Everycare network always put our customers at the centre of everything we do and when staff feel valued and supported we know they are positioned to deliver the best possible care services. Our Bristol office have certainly clearly demonstrated this".