Eastbourne home care company celebrate 20the anniversary in style!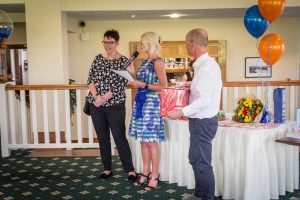 Everycare Eastbourne celebrated it's 20 year anniversary with a party at the Royal Eastbourne Golf club on Sunday the 17th of September. The event was attended by over 100 staff, past and present as well as suppliers, clients and family and friends.
Louise Craig, who has been with the company since it opened in 1997, was presented with a set of personalised number plates for her 20 years  service with the company. Thanks to all our staff, clients and supporters over the last 20 years!