Congratulations to Jermaine Jeffs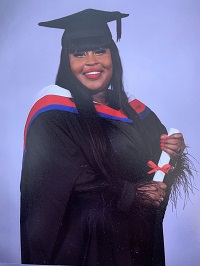 We are delighted to announce that Jermaine Jeffs one of our wonderful Everycare Rugby carers received a 2:2 in her BA (Hons) Health + Social care.
Jermaine worked tirelessly throughout her three year degree course looking after our clients as well as bringing up her son. And as if that was not enough of a challenge, doing it all through the Covid pandemic made this an amazing achievement.
Well done Jermaine, it's wonderful to have you on the Everycare Rugby team. Good luck for the future.