Care spending 'cut by fifth in 10 years'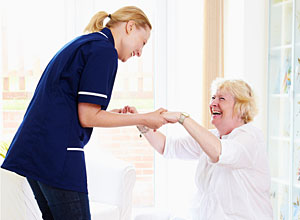 Spending on care for people aged 65 and over has fallen by a fifth in England over the last 10 years, an analysis by the BBC shows.
The research – based on official data – showed £1,188 was being spent in 2003-4 per person over the age of 65.
By 2013-14 that had fallen to £951 once inflation is taken account – a drop of 20% – prompting experts to warn that vulnerable people were being failed.
Other parts of the UK are also struggling to keep pace with the ageing population.
It comes as the BBC launches its Cost of Care project, which includes an online guide to how care works, and what it costs.
For more on this story visit the BBC website.