Care Funding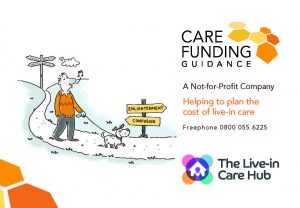 Everycare Eastbourne are pleased to be working alongside Owain Wright from 'Care Funding Guidance' and 'The Live in Care Hub' to develop a guide about the ways people can access the funds they need to be able to pay for their care, specifically live in care.
The guide is a free tool that gives people all the information they need and sign posts them towards the relevant sources of funding. With live in care quickly becoming the option of choice over a residential setting it's vital that people know how to access the funding that they need.
Please click on the image to the left to view the Care Funding Guide.