Cardiff appoint new care manager
Managing Director Mary Cottrell is delighted to welcome Tina Manley to her new position as Manager of Everycare Cardiff. Based in our Head Office in Cardiff Bay, Tina will be responsible for the overall operation of the care division which supplies home care workers to clients across Cardiff and the surrounding area.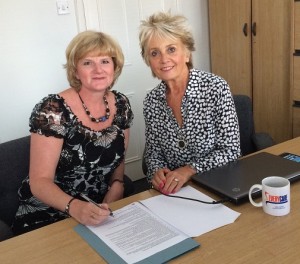 Tina has been Deputy Manager in the Cardiff Everycare office for many years and has a wealth of experience to bring to her new position. Tina is taking over when there is an increase in demand for home care services and an increase demand for higher standards in the industry. Her long experience of working at Everycare Cardiff gives her an opportunity to ensure Everycare is able to provide the very best in home care to clients and their families.
Mary Cottrell commenting on the appointment said " I am delighted that Tina has been appointed and more importantly so are the staff in the office, who all wish her every success in her new role".