BBC dementia friendly tools marks Dementia Awareness week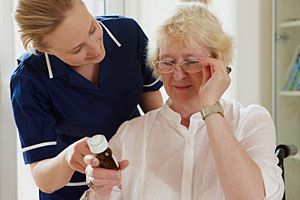 The BBC has created dementia-friendly tools and a season of programmes to mark Dementia Awareness week.
BBC RemArc
The broadcaster has decided to use its archived content to help trigger memories and conversations in people with dementia. The BBC Reminiscence Archive (BBC RemArc) features video clips, audio clips and images selected from the broadcaster's archives to aid reminiscence work with people with dementia, their carers and families.
It is hoped material from the past will stimulate the long-term memory of those with dementia and help them interact with others by encouraging them to talk about their past.
Your Memories
'Your Memories' can be used by care workers and family members of those with dementia. They can type in a few biographical details and see a slideshow of relevant photos, music and programme clips that help tell a person's life story, particularly their childhood and early adult life, when people with dementia often retain the most vivid memories.
iWonder
The BBC has produced two online iWonder guides and dementia-specific programming on the subject of dementia. To find out more visit www.bbc.co.uk/dementia.