Alzheimers' support in Hillingdon – The Memory Walk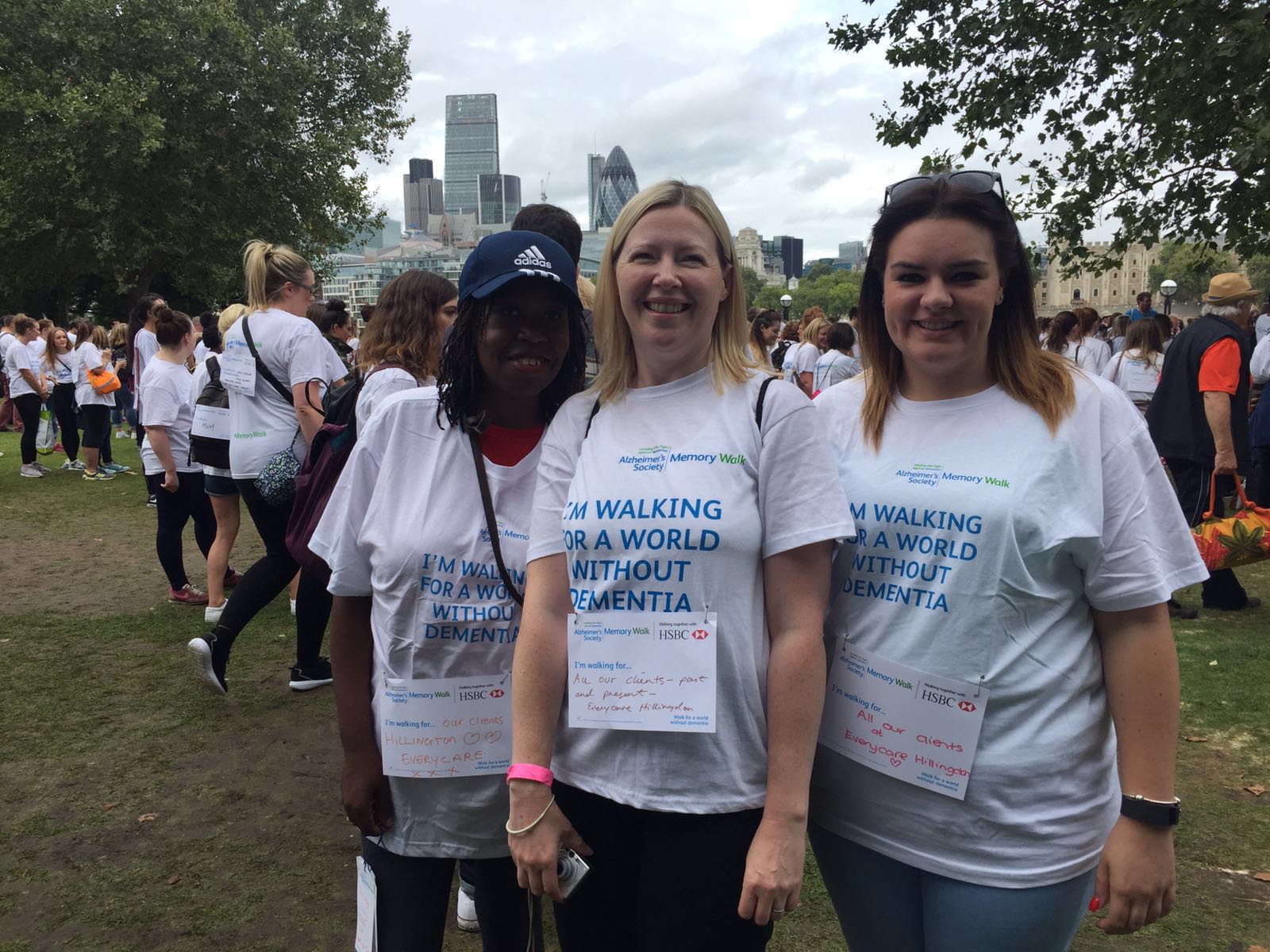 The Everycare Hillingdon team completed a Sponsored Walk for Dementia- the Memory Walk for the Alzheimer's Society on Saturday 3rd September 2016.
It was a great team effort and resulted in generous donations from staff, friends, family and most of all past and present Service Users and their families. We have managed to raise a total of £1,276 for the Alzheimer's Society which we are all really proud of.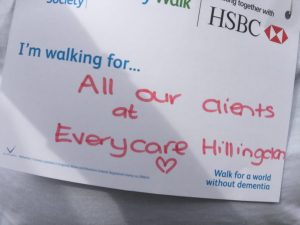 Dementia is a cause close to all of our hearts here at Everycare and we are really pleased to have raised so much money as a team thanks to everyone's generosity. Around 225,000 people develop dementia every year – that's the equivalent to one person every three minutes.
If you would still like to contribute, please feel free to click on the link and sponsor the team…