A care system in crisis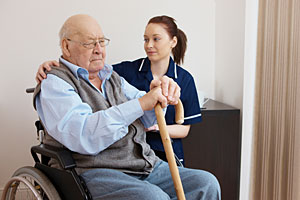 The dignity, health and wellbeing of older people and those with disabilities in England are in danger, health and care groups warn.
In a joint submission to the Treasury ahead of November's Spending Review, 20 organisations said the care sector was facing a "deepening crisis".
They have called for funding to councils to be protected, as is happening with the NHS.
Ministers said investment in health would also benefit the care sector.
The government pointed out that plans were being put in place to ensure greater joint working between the two sectors that would relieve some of the pressures.
However, the signatories of the submission, who include leaders of councils, the NHS, care providers and charities, said that they still feared for the future. The document said that the market was "fragile" with councils forced to freeze fees and providers exiting the sector.
Fore more on this story visit the BBC website.